Self-Care for Caregivers booklet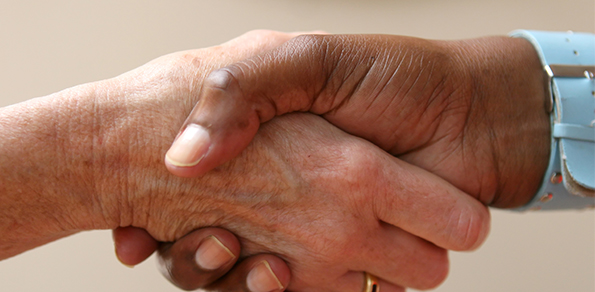 Caregivers are usually alert to the stresses of people they help. They are not, however, always as alert to the stress and fatigue that can slowly surface in their own lives.
Common sources of stress that caregivers may experience include:
Trying to live up to their clients' high expectations and/or their own
Intensive caring for others at the expense of self-care
Inability to set appropriate boundaries
Pushing themselves too hard
Mental and physical demands
Long hours on the job
Time pressures
Limited resources
Competing priorities
Political and organizational pressures
Media requests
Responding to Stressful Events: Self-Care for Caregivers, a publication by the Public Health Agency of Canada, was developed to address issues of caregivers (physicians, psychologists, social workers, nurses, psychiatrists, teachers, counselors, and other health workers) working in the aftermath of natural or human-caused disasters such as earthquakes, health emergencies, terrorist attacks or acts of war. The information is equally applicable to those working in sustained caregiver situations, caregiving in family and institutional settings, and community services for marginalized and multi-barriered populations.
The massive effort put forth by caregivers to address emergency and chronic challenges is critical to sustaining our communities. However, without conscious attention to self-care, caregivers' effectiveness and long term health suffer. The airline analogy of putting on your own oxygen mask before attempting to assist others, even your own children, comes to mind.
Common physical/behavioural reactions include:
Fatigue
Loss of appetite
Difficulty falling asleep
Restlessness
Headaches
Changes in sleeping
Increased blood pressure
Changes in eating habits
Increased susceptibility to colds, flu, infection
Changes in libido
Changes in smoking habits
Changes in alcohol and drug consumption
Common emotional reactions include:
Feeling helpless, overwhelmed, inadequate, fragile, vulnerable, unable to cope or go on
Increased mood swings
Decreased motivation
Feeling burned out
Crying more frequently and easily
Isolation
Changes in communication patterns and other relationship dynamics
Withdrawal
Common cognitive reactions:
Confusion
Difficulty making decisions
Difficulty problem solving
Memory blanks
Having ambiguous feelings
Questioning why this happened in a world that is supposed to be safe
Difficulty concentrating or paying attention
The booklet stresses that, "although many of the underlying stresses cannot be prevented, you can increase your resistance by taking care of yourself and staying healthy. It is important to pace yourself and know your limits so you can continue to be available to your clients and your community."
An outline of the recommendations in the pamphlet include:
Eat sensibly and keep hydrated
Take time off when you feel exhausted and respect commitment to scheduled time off
Stay connected to family and friends and listen to them if they become concerned for your health
Engage as much as possible in your normal social and recreational activities
Get rest when you can
Be observant for changes in your mood, habits and attitudes
Seek advice in problem solving for your clients and yourself
Include yourself on the list of people you are taking care of
Find opportunities to laugh.
Finally, the booklet recommends that it is time to seek professional support, if you:
Can't return to a normal routine
Are feeling extremely helpless
Are having thoughts of hurting yourself or others
Are using alcohol and drugs excessively
Other PHAC booklets available in this series include:
Responding to Stressful Events: Helping Children Cope
Responding to Stressful Events: Helping Teens Cope
Responding to Stressful Events: Taking Care of Ourselves, Our Families and our Communities